We all know that a balanced diet helps us stay healthy and active. But it is not always that simple. With busy diaries and hectic schedules, it can sometimes be tricky to eat the way we know we should. Furthermore, the quality of food available today is often compromised due to environmental conditions. Luckily, our product range can provide the nutrition that you are missing.
Whether you want to support general well-being or an active lifestyle, enhance your beauty from within, find a weight management programme that works or simply kick-start your day; Nutrilite™ and XS™have the solution. From foundational and targeted food supplements to products that help you lose and maintain weight – discover a variety of nutritional options to suit your individual needs and help you stay on track.
Source amway-lithuania.com
Here are the TOP five of our favorite products
Daily NUTRILITE™ 
Nutrilite Daily contains essential vitamins and minerals at basic levels to give you the confidence that you are taking good care of yourself.
Taken just once a day, this product provides a broad nutritional coverage and balance of essential vitamins and minerals, together with valuable phytonutrients.
Daily is specially formulated to provide a supplementary source of those vitamins and minerals that help to meet daily nutritional requirements and that may be missing from the regular diet. This product also contains nutrients beyond just vitamins and minerals from the premium Nutrilite™ plant-derived concentrates.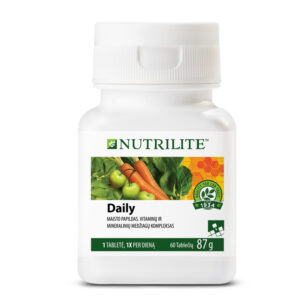 Multivitamin NUTRILITE™ 
Nutrilite™ Chewable Multivitamin for kids has a delicious orange flavour and provides selected essential vitamins and minerals which growing bodies need. Nutrilite Chewable Multivitamin is a quick and convenient solution for parents who want to make sure their children are not missing out on dietary essentials. It contains a variety of vitamins and minerals including calcium, for the normal growth and development of bones, vitamin D for the normal functioning of the immune system, plus iron, zinc and vitamins B and C.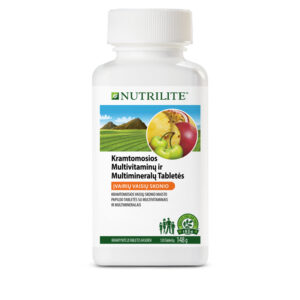 Omega -3 complex NUTRILITE™ 
Nutrilite™ Omega 3 Complex is a food supplement containing high-quality omega-3 fatty acids which supports the normal functioning of the heart. Despite not being able to synthesise them on our own, omega-3 essential fatty acids are hugely important for the normal functioning of the heart as well as helping to maintain overall good health from top-to-toe. Nutrilite™ Omega 3 Complex is a food supplement containing the omega-3 fatty acids EPA (Eicosapentaenoic acid) and DHA (Docosahexaenoic acid). Together they supply the fatty acids you may be missing out on in your diet.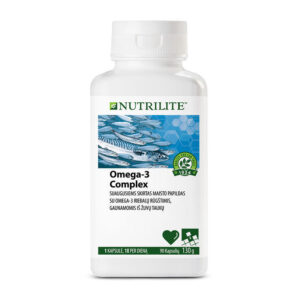 Vitamin C Plus NUTRILITE™ 
Nutrilite™ Vitamin C Plus is a highly effective food supplement that delivers a slow and steady release of Vitamin C throughout the day to support your normal immune function.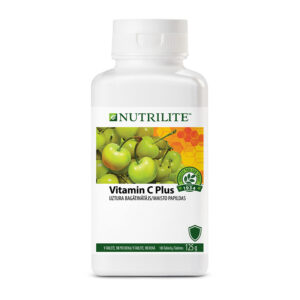 Vitamin B Plus NUTRILITE™
Nutrilite™ Vitamin B Plus uses a dual-action technology for the optimum release of all eight essential B Vitamins to help reduce fatigue, support normal energy-yielding metabolism and contribute to the normal functioning of the immune system.